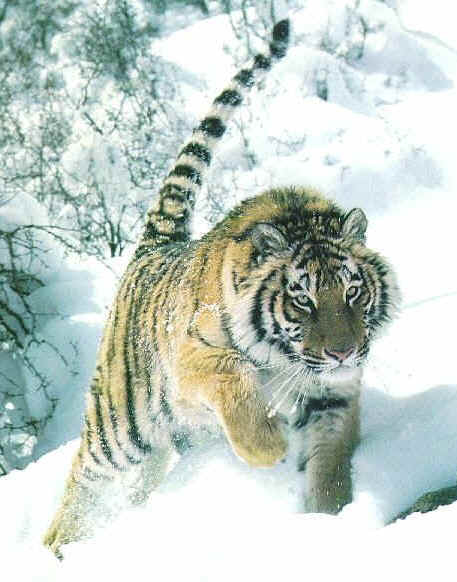 Tiger Software's BLOG: Learn How To Profit Legally from llegal Wall Street Insider Buying and Selling
(C) 2012, Wm. Schmidt, Ph.D. See details at www.tigersoftware.com www.tigersoft.com
----------------------------------------------------------------------------------------------------------------------------------------------------------------------------------

CRIES FOR NATIONALIZATION ARE ON THE RISE:

The Contradictions of Global Capitalism Are Not Sustainable.

As Mining Companies' Exploitatation, Repression and
Environmental Degradation Worsen amidst and despite
Rising Precious Metals Prices.

As a result, Tiger's Recommendatiion:
Play GLD, SLV or domestic Gold producers like ANV.
Stay Long Gold, Silver and Platinum Stocks only so long
as their Prices are rising faster than the DJI.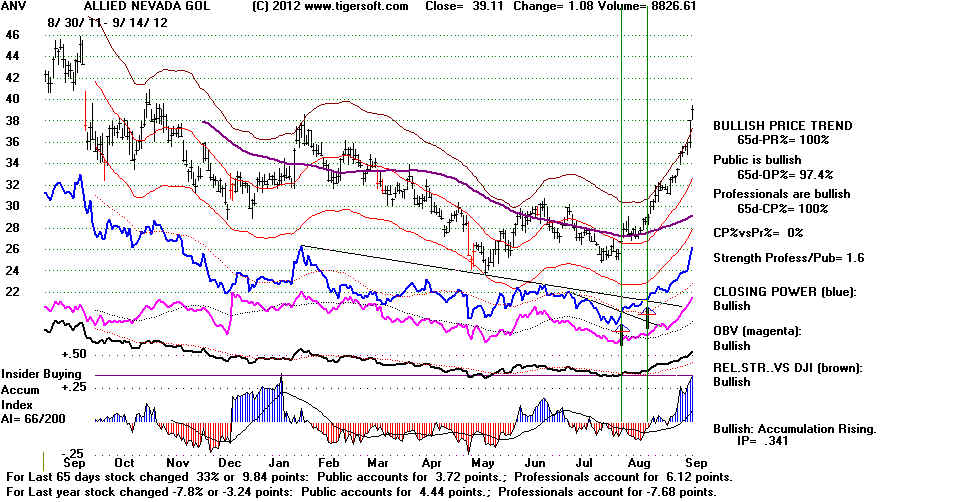 August 19, 2012 South Africa Police Say They Killed 34 Miners and Wounded 78
at Lonmin Platinum Mine. Video recordings show the protesters were not attacking the
police but running from clouds of tear gas.



Why the strike? The miners had demanded higher wages and better work conditions for years.
An indepoendent investigation had previously concluded that "Lonmin had a bad track record with
high levels of fatalities and keeping workers in "very poor living conditions."

According to the report released Tuesday, workers often live in deteriorating shacks without electricity.
Some children suffer from chronic illnesses due to sewage spills caused by broken drainage."
http://www.huffingtonpost.com/2012/08/17/south-africa-police_n_1796082.html

South Africa Lonmin killings: 'We are so angry'
"There are police there, masses and masses of them. They are there not to protect the lives of people,
but the property of the mine. (Sounds like a lot of American Labor history.) We are so angry.
They don't treat us like people. Lonmin has done nothing for the local community. They take our
platinum and enrich themselves but where is our royalty money going? We don't have tar roads and
our youth are unemployed. They cut off our water supply every day during the day. The water comes
back only late at night. Then we have to fill the tanks and the b+uckets to have enough water for the next
day. The water stinks and we have to buy purified water. "

The Lonmin Mines are platimum mines. Platinum has been in a long price slump.
Much of the world's platinum mines goes into the making of catalytic converters for autos.
A typical converter has more than $100 worth of platinum in it. The Auto Industry has been
slow to recover from the Bankers' Panic of 2008.


Speculators have been been hurt by falling prices for more than a year. LONMIN's stock has
looked until a few days ago like a good short sale for a long time. Insiders (see the very red
Distribution) and Professionals (see the falling blue Closing Power) have been steadily selling
until very recently since early 2011.

LONMIN 2011


LONMIN 2011-2012

Recent Precious Metals' Rally Has Not Included Lonmin

Platinum along with other precious metals have just turned up sharply because the Europeon Central Bank
andFederal Reserve have switched to very aggressive bond and mortagage buying programs to stimulate
their economies. These policies are meant to be inflationary at a time when deflation risks are
high. Platinum, Gold and Silver have soared, but Lonmin has fallen. Foreign exploitation of South
African resources is failing the locals and investors. Nationalization is a much better solution to
deveopment needs than foreign corporate control and exploitation of the people and resources
in such desperate situations. The horrors of Lonmin's exploitation and mass murder for those who
complain guarantees labor unrest wil spread in South Africe. I would not invest in South African
mines. Or those in South America, for that matter. Buying Gold, Silver or Platinum is a lot safer
and more humane, too.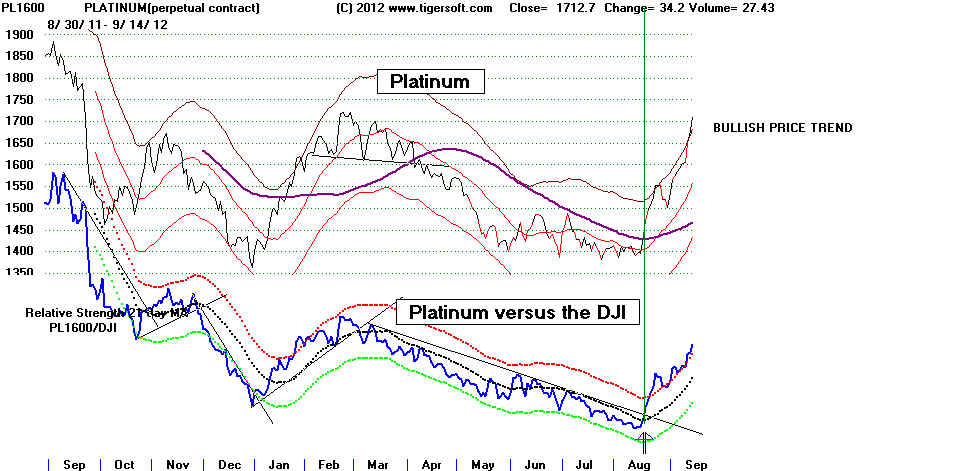 .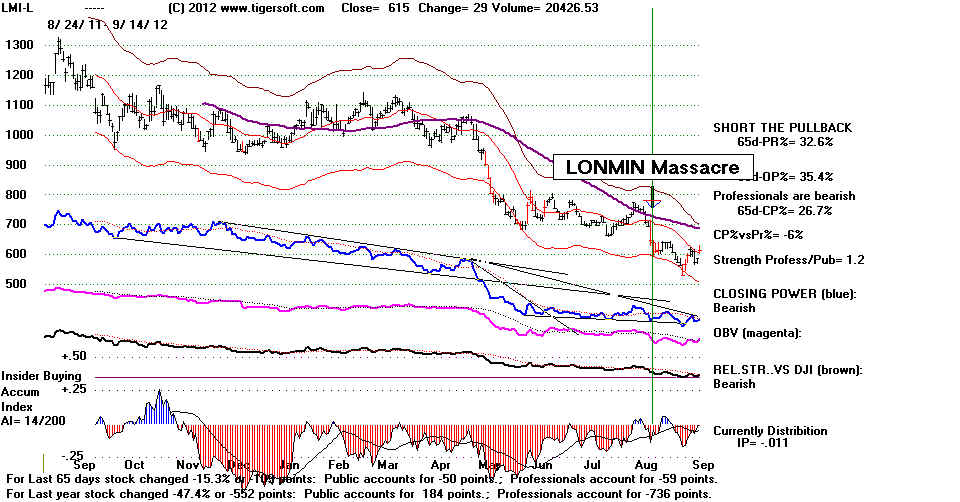 Gold and Silver Are Rising, But Mining Stocks Like NEM
Are Provoking Rising Demands for Nationalization.

On August 24th, NEM's Richard O'Brien, CEO of Colorado-based Newmont Mining Corp. admitted
that jis company would have to stop its plans to invest $5 billion into the "Conga" gold and copper project
in Cajamarca, Peru. The reason: rising labor unrest and calls for nationalization. "A new 48-hour paro
(civil strike) has been declared to oppose the Conga project in Cajamarca region, which remains under a
state of emergency because of the hatred local people feel for NEM because of its low wages and
the environmental damage it has caused. To kick off the strike Aug. 22, hundreds of campesinos marched
in the province of Bambamarca, in defiance of a ban on public protests. The marchers were mostly ronderos
(members of the self-defense patrol) the outlying village of El Tambo, which is within the impact zone
of the proposed mine. The campesinos held a gathering at Laguna Namococha, one of the highland lakes
that would be degraded by the project." (Source)

Peru clash over Newmont mine kills three | Reuters
In Latin America, nationalism stumps Canadian mining companies
Newmont mine 'on back burner'-Peru cabinet chief - Worldnews.com
Mining sector feels heat as Peru turns left
Indonesia limits foreign ownership of mines
Bolivia nationalizes the Colquiri zinc and tin mine,
AEMFC: South Africa's state owned miner
PAAS: Provides Update on Bolivia Nationalization Threat
bolivia threatens nationalization - Yahoo

NEWMONT's ARSENIC POISONS BOLIVIA: JUST AS IT HAS INDONESIA, ROMANIA, GHANA, MONTANA, NEVADA

Watch the Relative Strength Line: NEM/DJIA. When it stops rising, NEM may not be safe.